Meet Sasha & Scoobie! (booked)
Monday, July 20th, 2020
This brother and sister duo who just love each other are now ready for their forever home together. They are almost 10 weeks old and are in good health after their rescue and subsequent arrival into foster care.
Sasha the female is tabby and white while her brother Scoobie is tuxedo in coloring, his coat is mostly black and he has four adorable white socks.
They are quite soft and love to play. They may be a bit shy to start with strangers but their confidence has soared since their rescue and now they are inquisitive about humans.
They love to play with their mini mice, their feather duster kitten toy and the laser dot (once it gets dark!)
If you think you could be the home for this pair together only please get in touch today and we will endeavor to set up a virtual home check.
PLEASE ONLY INQUIRE ABOUT THEM IF YOU CAN HOME THEM TOGETHER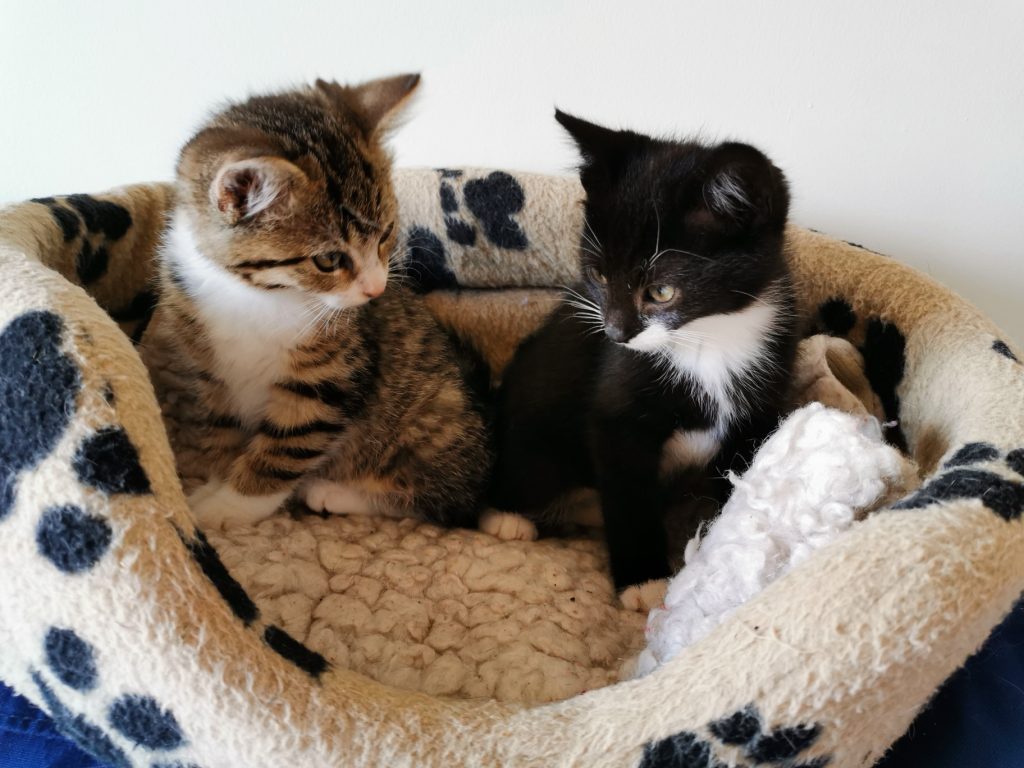 ---