Female Cat Missing from Lucan Since Aug 16th (found)
Wednesday, August 19th, 2020
My two year old neutered female cat Stormi went missing last Sunday from Beech Grove in Lucan.
She is white cat with black spot on her back and long black tail. She has a old cut beside her eye which has healed but the fur is still growing back, she is normally a friendly cat but she may be bit angry and scared. She also looks small for her age.
She normal does wear a collar which we take off when she comes in at night but the morning she left the house she left without her collar.
Please contact me if you see her, my mobile number is 087 270 3576.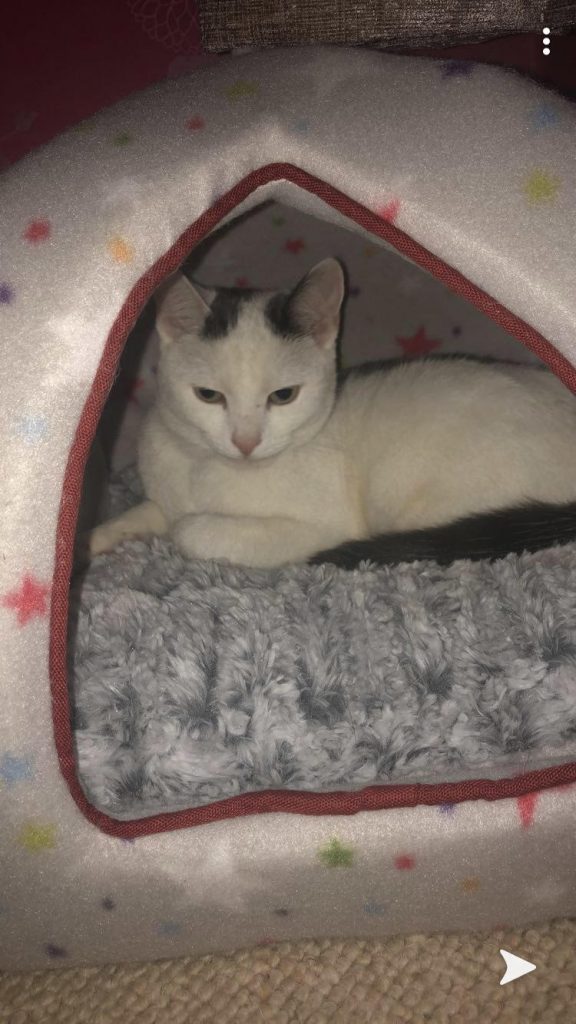 ---