Meet Ralph! (Paired with Loki)
Tuesday, September 29th, 2020
Ralph is a gentle kitten aged approx 6 months. old. He loves to purr, play around with his foster cat brother Loki and sit with his foster parents any chance he gets. He will be quite shy when he first meets you, but give him a few days and he will be purring in no time.
Ralph would be best suited to an adult home, possibly with outdoor access in the future. Ralph has bonded with his foster brother Loki and they make a great duo and would be brilliant if they went to the same home. The two spend most of their time play wrestling, chasing each other around and napping together.
Ralph is neutered, vaccinated and ready for his forever home (as is Loki)!
If you feel that you are the right home for Ralph (perhaps even with Loki) please do get in touch today and we can try to sort out a virtual home check.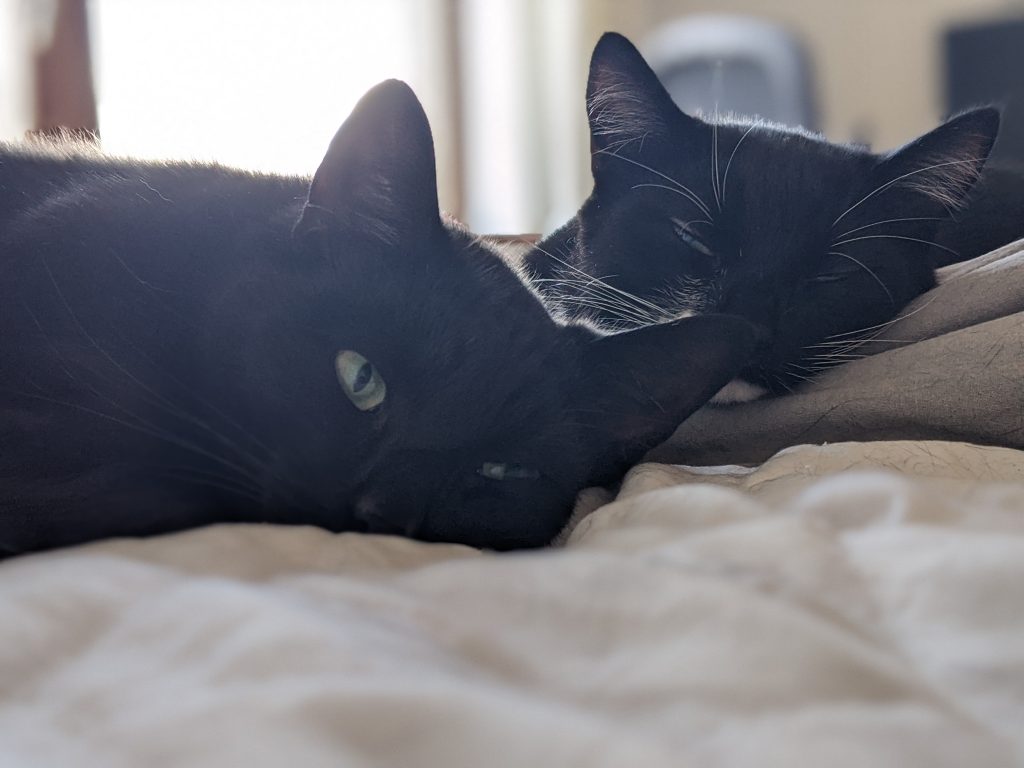 ---