Meet Noah! (Booked)
Saturday, June 26th, 2021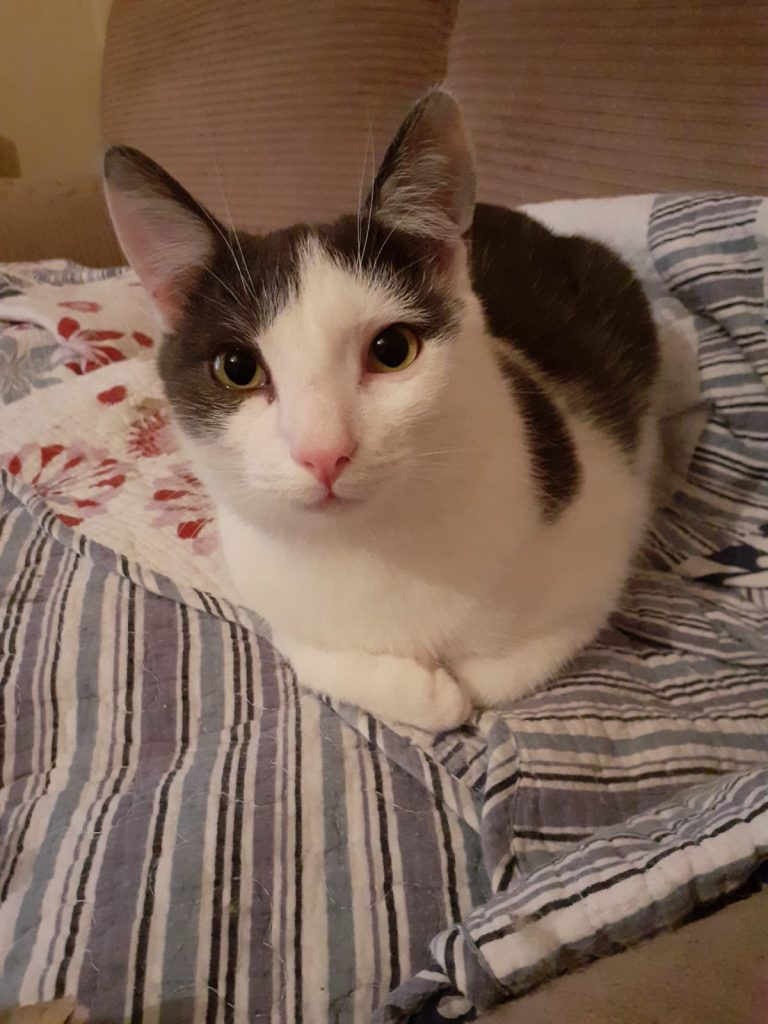 Cute little Noah is all of nine months old. He was rescued when he was just a three month old kitten. He has been living in his foster home ever since. During that time he has learned to trust people and to play games.
His favorite toys are his mice as he just loves to chase them around the room, hide them and find them again. He has loads of energy and really is a bundle of fun. He also loves his treats; Dreamies are his favorite!
Noah can be a little shy when he first meets new people, but once he gets to know you he likes nothing better then to sit beside you on the couch watching television.
Noah is looking for an indoor home as he has never been outside. He would also prefer an adult only home.
Noah is fully vaccinated and neutered.
If you would like to give Noah a loving home please contact us so we can arrange a home-check via WhatsApp.
---