Meet Tiny!
Wednesday, June 30th, 2021
Hi! My name is Tiny and I am a sweet older boy looking for a home to call my own. I was living very rough on the streets and struggled to get by before Cat's Aid came to my rescue. I am a changed kitty now!
The vets told me I am a senior – possibly 8 -10 years – but that doesn't mean anything to me. I am super friendly, I am missing a few teeth but I love food so much I could eat all day. I am energetic and playful, and I love to be in my foster human's company; I won't be a handful at all, I am happy to just sleep beside you and purr up a storm. I love to be petted, brushed and cuddled, especially if I can sit in your lap. My coat is a little rough and patchy from the difficult times I left behind, but I will grow new fluffy fur in no time!  
I would like a quiet home and a caring owner who I can give all my affection to. I would prefer a home without other cats but I won't mind older kitties like me that would give me space.
As my bones are not what they used to be, I will need my human to be gentle when handling me and give me a little extra care. Here are some notes from my foster:
-Front claws need to be trimmed regularly as they often get stuck on things and Tiny struggles to let go
-He will need eye drops occasionally
-Must be kept strictly indoor
Tiny is neutered and vaccinated and has his bags all packed!
So please contact Cats Aid if you would like to be home-checked on Whats App to adopt Tiny.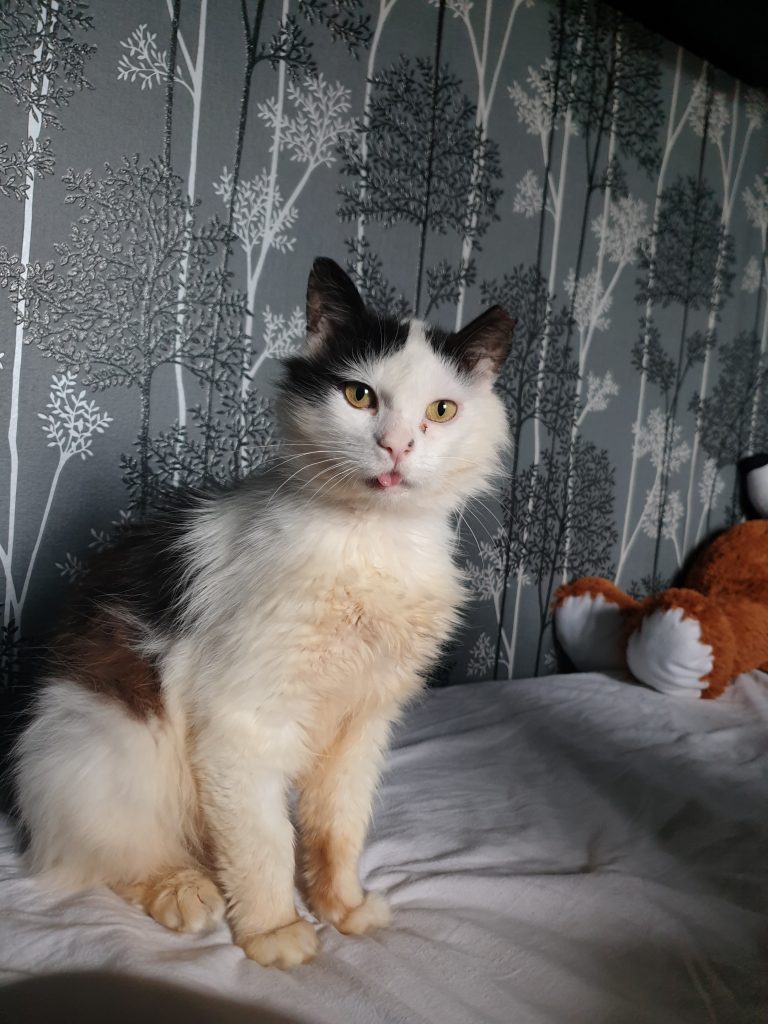 ---