Meet Mango & Milo! (Homed)
Thursday, September 9th, 2021
Mango (brown tabby) and Milo (black and white) tuxedo are happy, confident and outgoing kittens. They are approximately 12 weeks old and are more than ready to move on to their forever home from being fostered.
Their foster household had an adult cat and a small dog. Milo and Mango both wanted to play with the adult cat, but also politely left her alone when she'd had enough of kitten shenanigans. Mango also wanted to play with the dog while Milo preferred to have many friendly sniffs.
Mango wants to be friends with everyone and isn't shy about it. He's a vocal little cat, especially at meal times, and will grow up to be an absolutely stunning cat.
Milo has a gentler approach to new friends and like his brother purrs up a storm when petted. He will become an affectionate, sleek and dapper gentleman cat.
These two will do best when adopted together, and will happily keep each other entertained while people are out. They'll slot right into most households, including those with existing cats and/or dogs – careful introductions provided, of course. Their absolute favourite things to do are to chase each other around the house like mad things, and have wild wrestling matches.
Mango and Milo are fully vaccinated and vet checked.
If you are interested in adopting this gorgeous duo please get in touch with Cats Aid today. Their bags are packed and they are ready to go!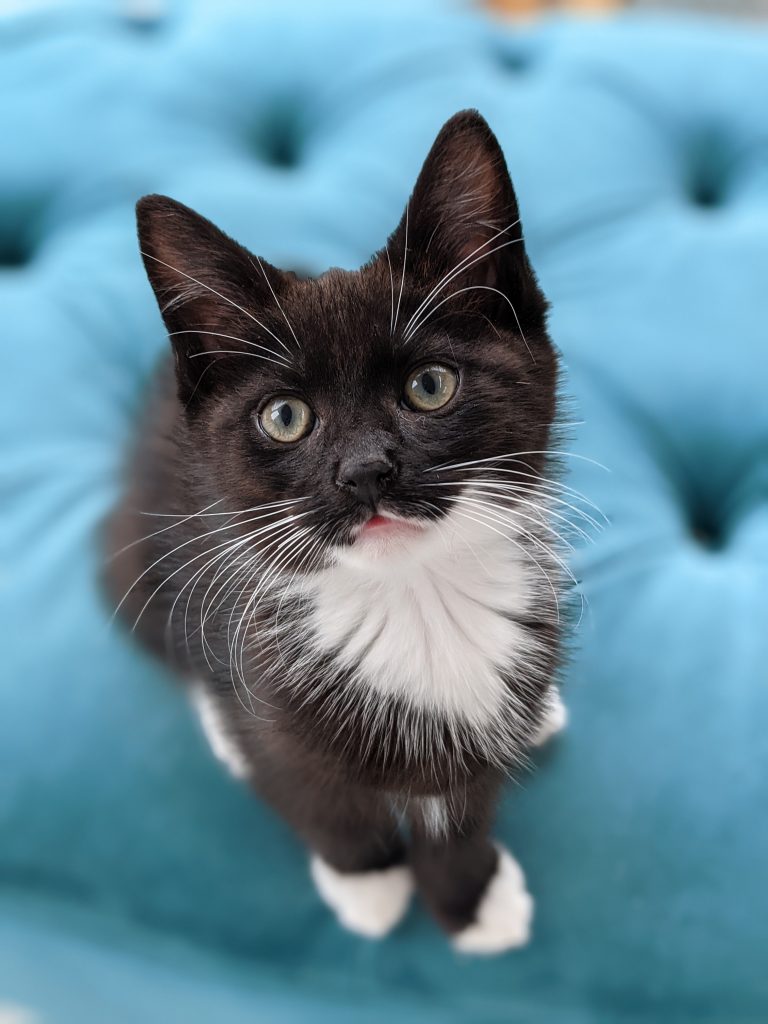 ---