Meet Ailish!
Monday, February 7th, 2022
Ailish is approximately 3 years old. She is a beautiful light/dark brown tabby with a white flashing which extends from under her chin to her feet.
Ailish has had a full health check. She has been neutered; and has all vaccinations and is wormed. She is in excellent health.
Ailish came from a feral colony in September 2020, and was identified as being suited to be socialised into a home environment. She has spent some months in her foster home, where she has settled in well. Is learning how to play and interact as a normal cat. She is quite independent and dislikes a lot of activity or noise going on around her.
Ailish likes chasing after sisal ball toys and playing with fish on a string.  She likes sometimes to play alone and has a favourite ball game. She has enjoyed access to an enclosed outside space which keeps her safe.
She loves to keep an eye on the birds and passing activites through the window. Ailish will hop up beside you on the sofa for a few rubs after which she will settle down on her own chair or bed to chill out.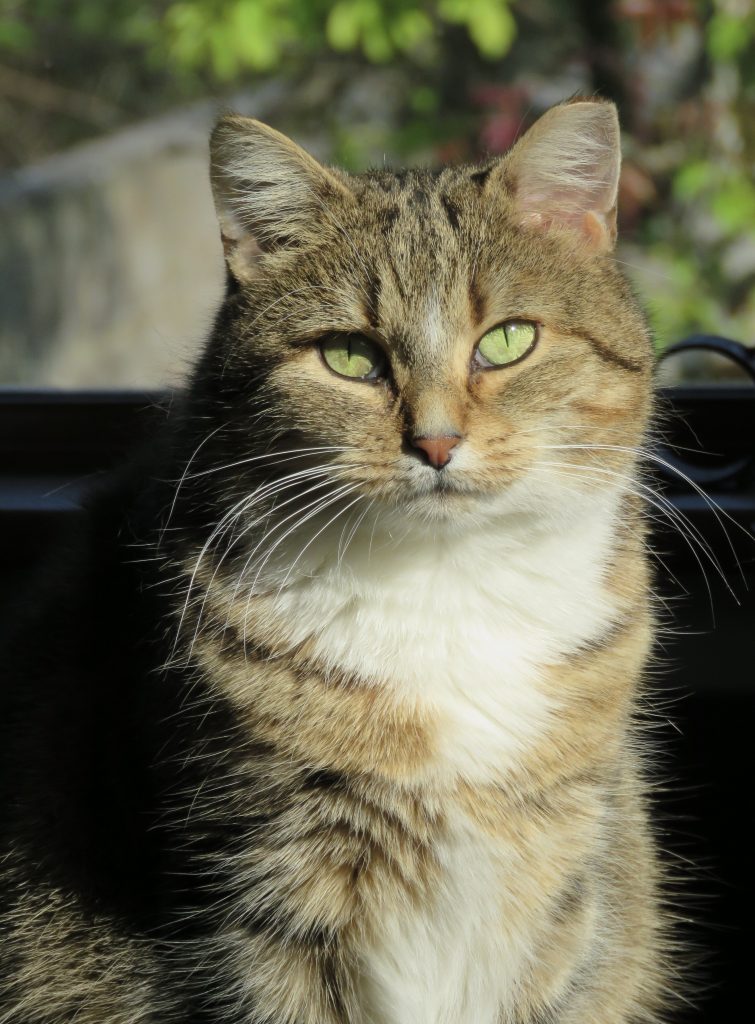 She likes her food, and eats both dry and wet food. She particularly likes any food with fishy flavour and Dreamies treats which she takes from your hand.
Ailish enjoys a little head and back rub when she is relaxing, and doesn't mind a run over with a soft brush or hedgehog slicker! She can be picked up and held which she enjoys for short periods. She is very gentle in her ways and gets on well with other cats once they are fairly chilled, and allow her space. Ailish will require an adult home that is not too busy, with an experienced cat owner who will be patient while she settles in. THIS HOME MUST BE AN INDOOR ONLY HOME.
Please get in touch with Cats Aid if you can offer this gorgeous gal a good home. Please call message minder to leave your details: 087 148 3032 & we will get back to you.
---