Meet Emi! (BOOKED)
Friday, July 22nd, 2022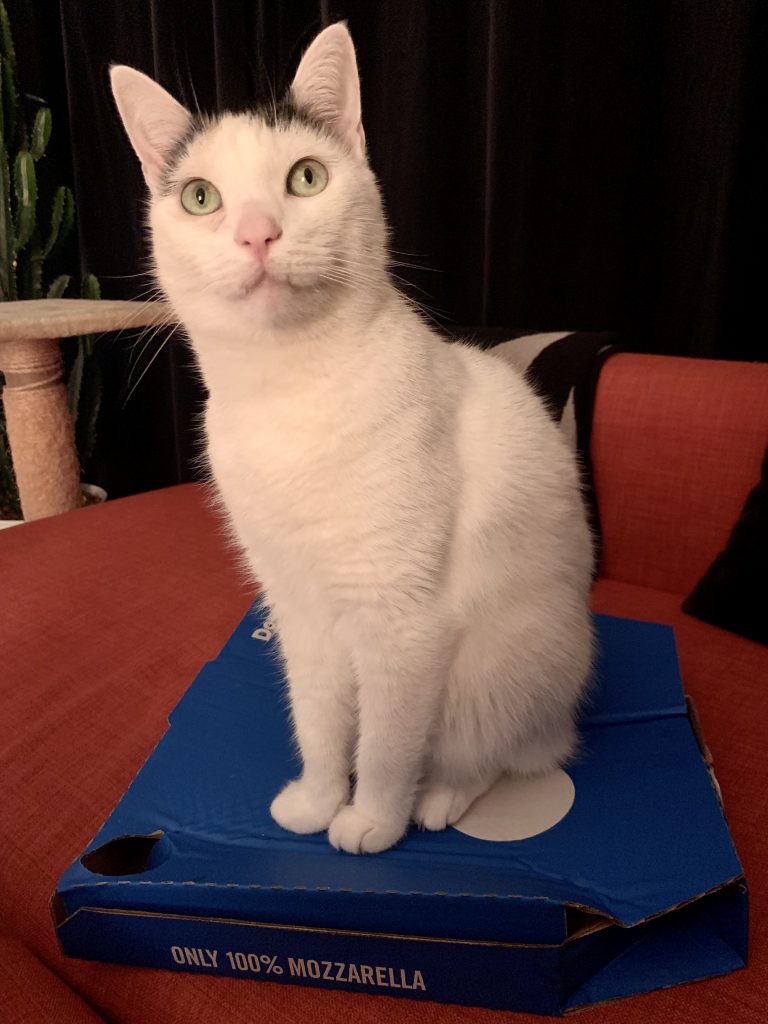 Indoor-only home offers please!
Emi is a very sweet 8 year old neutered, female calico cat. She can be a bit timid at first but with a little patience she'll quickly become your best friend!
Emi is very affectionate and will want to sit on or near you whenever you are home including when you are asleep – she has been known to crawl under the duvet covers to keep feet warm. She is very adaptive to her environment but enjoys quiet company and afternoon bird watching. Emi is assertive but not mean-spirited and will vocally let you know when she is ready for more attention.
While she has only a couple teeth, she loves devouring her kibble and wet food. She also enjoys running after treats that are thrown across the room. Toys with catnip? That'll be a yes from Emi!
Emi has feline herpes and thus experiences discharge from her eyes. To prevent the spread of feline herpes to other cats, Emi must go to an indoor, single cat household.
Please email catsaid@gmail.com if you would like to enquire about this cat. Alternatively please ring us on 087 693 5100.
---