Three New Outreach Kittens!
Sunday, August 7th, 2022
These three kittens are all white with black markings and they are aged at three months old. They are being looked after by a supporter of Cats Aid. Please contact Cats Aid if you would like to adopt any of them so a home check can be carried out.
Meet Cutie – She is a female white cat with black patches on her back including a heart shaped black patch, she also has a black tail. Cutie is very small and delicate and was bottle fed to help her gain weight. She loves to eat grated cheese! She always responds to the sound of someone coming into the room or when she is called. She runs to engage with her tail up in the air, almost dancing. She loves playing with her siblings. She likes being carried and handled and loves to sleep in luxurious cat beds and igloos. See picture one below.

Meet Fiesty – He is a big robust tom cat mainly white with grey and white and black stripes on his back and he has a striped tail. Fiesty plays with the others but would also be happy on his own. Fiesty loves wet cat food and chicken. He has a strong character but he absolutely loves his belly rubbed. See picture two below.

Meet Smudge – He is a very gentle male tom cat with a smooth coat and a black spot on his nose. Smudge has a few black spots on his face and a black tail. He is very curious. He likes cat dry food. He also likes to be cuddled and carried. He is a really lovely gentle character. He almost has the same cute face of a koala bear! See picture three below.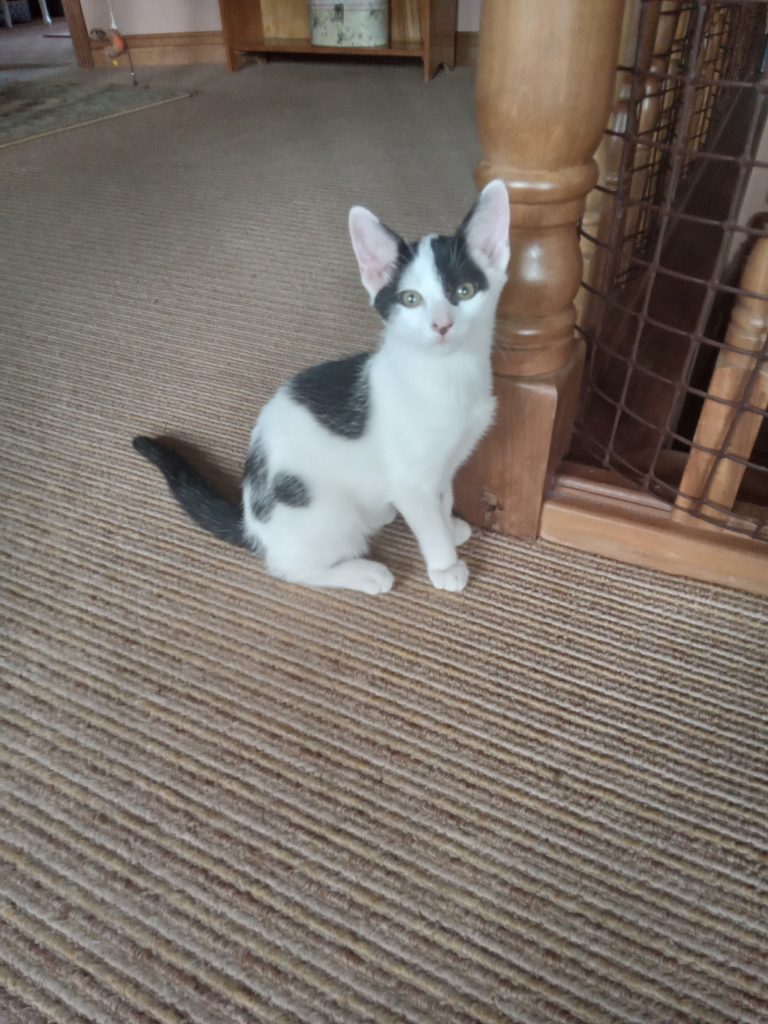 ---