Meet Eoin!
Friday, January 27th, 2023
Type of home required – Indoor-only Quiet home max 2 adults.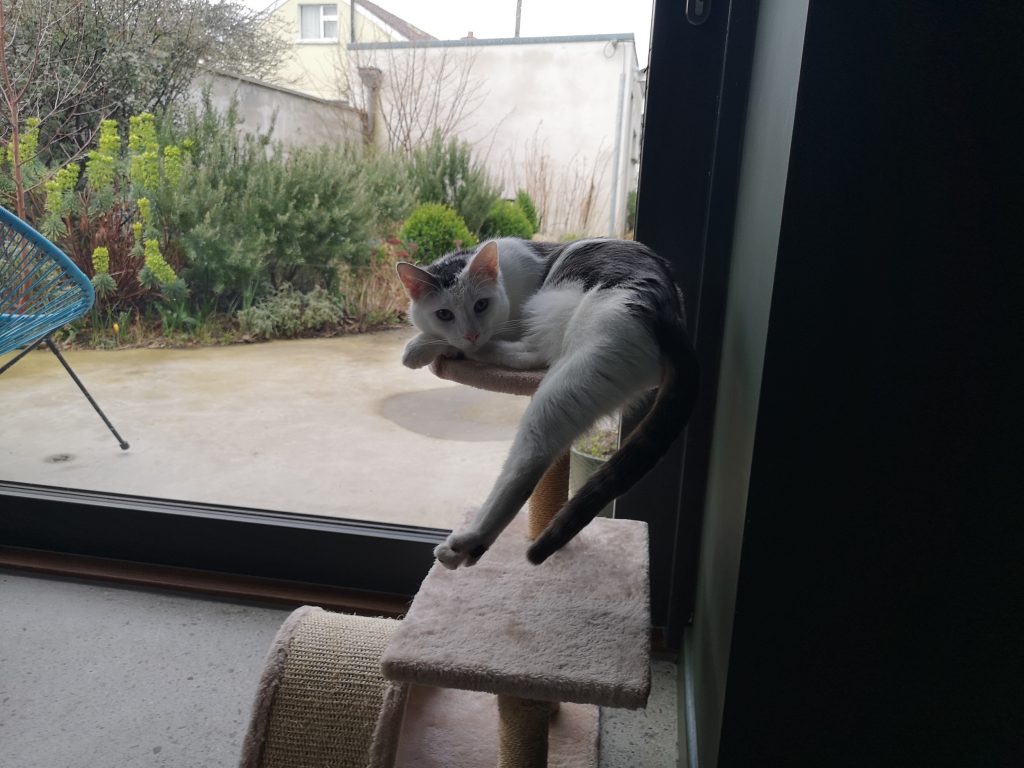 Eoin is a very handsome and sweet young male cat who will be 1 year old in April. Eoin is very shy at first but once he comes out of his shell he will give you lots of affection and head bumps. He loves chilling beside his humans on the sofa. Eoin loves playing fetch and playing with his cat wands, he is quite a chatty boy too. He is toilet trained and not a fussy eater.
Eoin is a bit of a scaredy cat and it took over 5 weeks for him to settle in his foster home and he will need someone experienced who will be kind and patient so he can adjust in his own time. As Eoin is quite nervous he is best suited to being an indoor cat as he scares easily and could run off. Eoin needs to be in a quiet house with max 2 adults and no young children as he is very wary of new people and his instinct is to run and hide. He is perfectly at ease with his two fosterers and loves playing and getting lots of pets and attention.
The ideal home for Eoin is one where people are home most of the day. He does like other cats but can be a bit boisterous as he is still a very playful older kitten. He has no experience with dogs.
Eoin is vaccinated, neutered and ready to go to his new home.
Please email catsaid@gmail.com if you would like to enquire about this cat. Alternatively please ring us on 087 693 5100.
---