Meet Brownie & Biscuit!
Sunday, May 28th, 2023
Indoor home applicants only please!
Gorgeous duo up for adoption keep reading……..
Brownie (dark female Tortie) and Biscuit (male ginger) are both adult cats aged around 7 years. They were rescued from an extended tough life outside. That was very unpleasant for them as they are long hair cats and need to have a home where they can keep their fur in a good condition.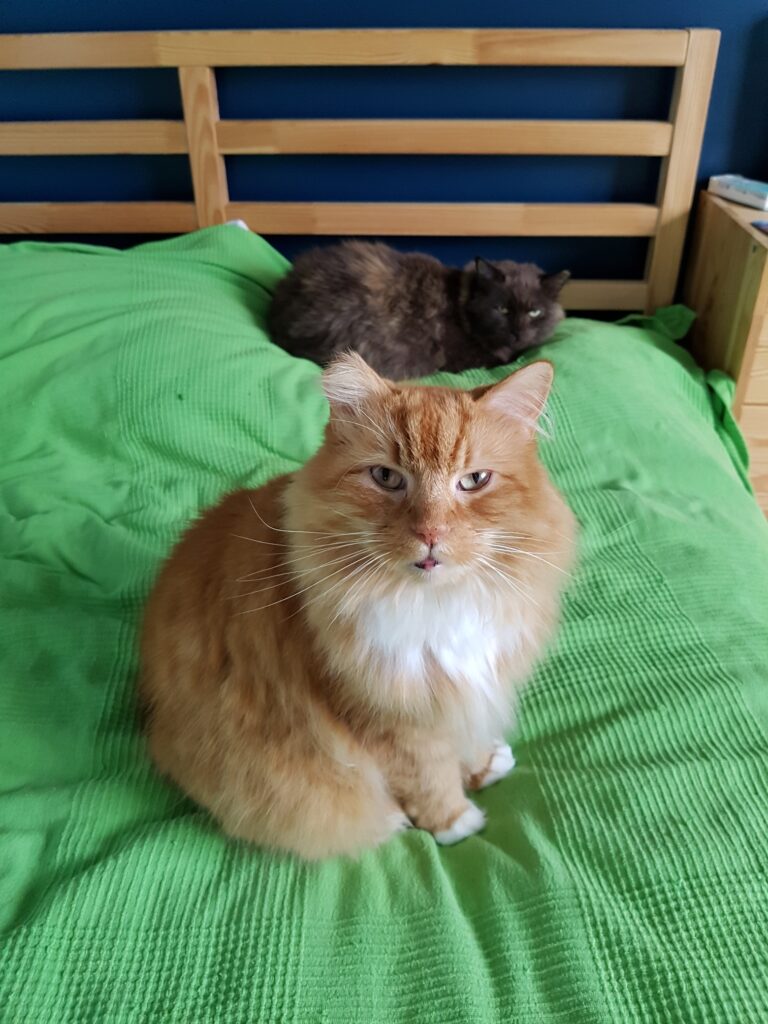 Biscuit loves to be brushed and will let you know with loud purrs. Both are still shy, but Biscuit will approach humans on the first day if they allow him time and space. He is more interested in humans and being brushed rather than playing.
Brownie is more cautious, she will stay away, but will observe. And she is the first one to start playing with toys. They also like to play with each other and will run around your house if they have the space.
They need a home with people who will give them space and who will be patient enough to build their trust, but also will try to animate them and play with them.
They are coming fully vaccinated, micro-chipped and are well used to indoor life.
Please email catsaid@gmail.com if you feel that you can offer this gorgeous duo a home based on the information above. Alternatively please ring us on 087 693 5100.
---