Meet Fab Finn!
Sunday, July 2nd, 2023
Finn is an all black nine week old kitten of Fiona who is also available for adoption. Finn likes to explore the house, play with his mother and fosterer and is great at running around. Initially he was very reserved with other cats in his foster home but now, as area of his exploration is expanding, so is his curiosity; if that means meeting other cats, he will try to approach them or ignore them, if some toy has caught his attention.
He would be great for a family that would have someone to entertain him.
Finn likes toys such as feathers, small balls and the laser dot toy. He also likes attention and will keep close to his human. Finn is also very observant and is learning how to be a good cat from his mother. Also, when playing, he is learning not to use his claws.
Finn is litter trained, he is eating both solid and wet food and ready to look for a new home. He is half way through his initial vaccines.
If you would like to offer Finn a good home either alone or with his mother please get in touch today via email on catsaid.gmail.com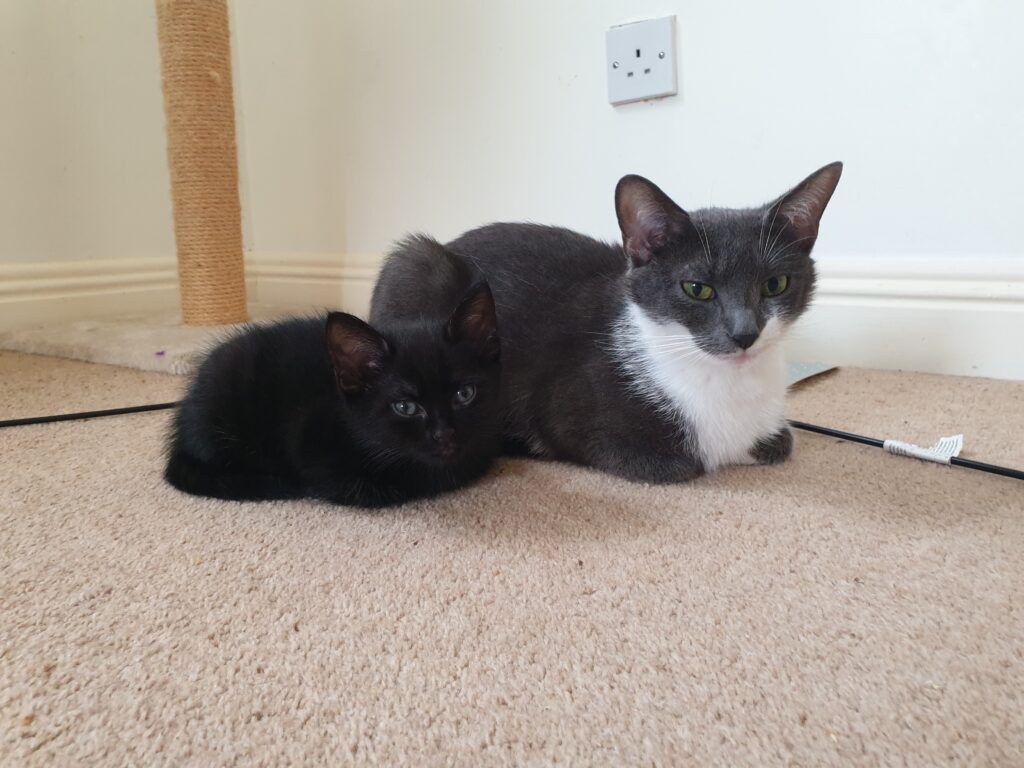 ---