Meet Fiona! (Booked)
Monday, July 3rd, 2023
Fiona is a young mother of Fab Finn who is also available for adoption. She is aged approximately 18 months old. She looked for a safe environment to protect her kitten and thankfully ended up being rescued and cared for by Cats Aid. Fiona is very open and feels safe around humans, but can be a little fierce with other cats by chasing away any cat that even looks at her kitten.
Once Fiona realized she and her kitten were in safe place, she relaxed and started to enjoy all the attention. She is very open with humans, allows to be touched, brushed and even showing her belly. Fiona also remembered that she is also not much older that her son and started to play around, chasing the laser dot and playing with toys.
Fiona would be a great cat for a family that are looking for a well behaved cat that is still playful and wants to run around the house occasionally, while also having moments of down time while being brushed and near her human.
Fiona has been treated against fleas, she is micro-chipped and also spayed. Since she was very protective around her kitten, she cannot be placed in a family with other cats, especially male cats.
If you would like to adopt this gorgeous gal on her own or with her little son Fab Finn please do get in touch with Cats Aid today via email to catsaid@gmail.com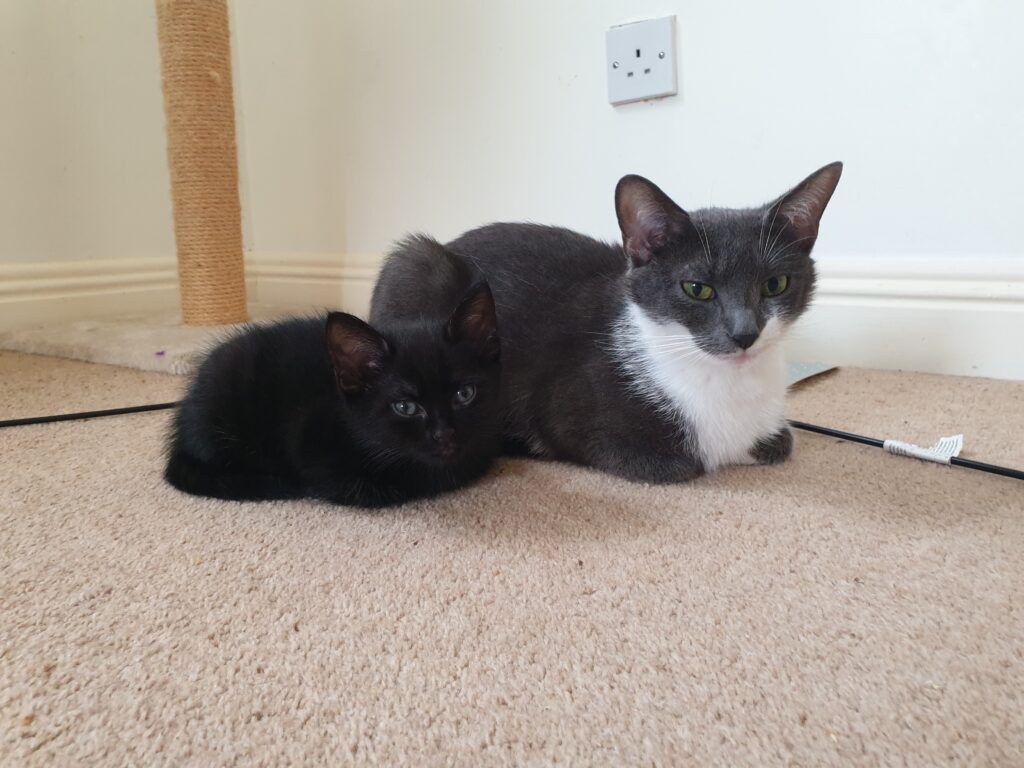 ---