Meet Beau!
Beau is a beautiful mostly black tuxedo female kitten aged about 7 or 8 months. Beau is neutered, has all her vaccines and her bags are all packed.
She came into the care of Cats Aid having been found outside abandoned along with her brother in awful weather. She has been in foster since last November and has come on leaps and bounds in the past few months. She is a bit scared until she gets to know you however she loves games and has loads of energy. Her firm favorite toy is a feather duster.
Beau is not mad about being picked up but she will get over that in time with a patient owner as she does enjoy being petted.
Beau is a great eater and likes both wet and dry food, her good appetite is reflected in her fabulous coat. In her foster home she is great friends with the nice quiet dog and other cats. Beau has never been around children. She is very used to living indoors and would suit an indoor home provided someone played lots of games with her.
We are looking for a nice quiet home for Beau with someone who has lots of cat owner experience and patience. If you think you are the right person to adopt little Beau please get in touch today. We will endeavor to do a virtual home check via Whats app.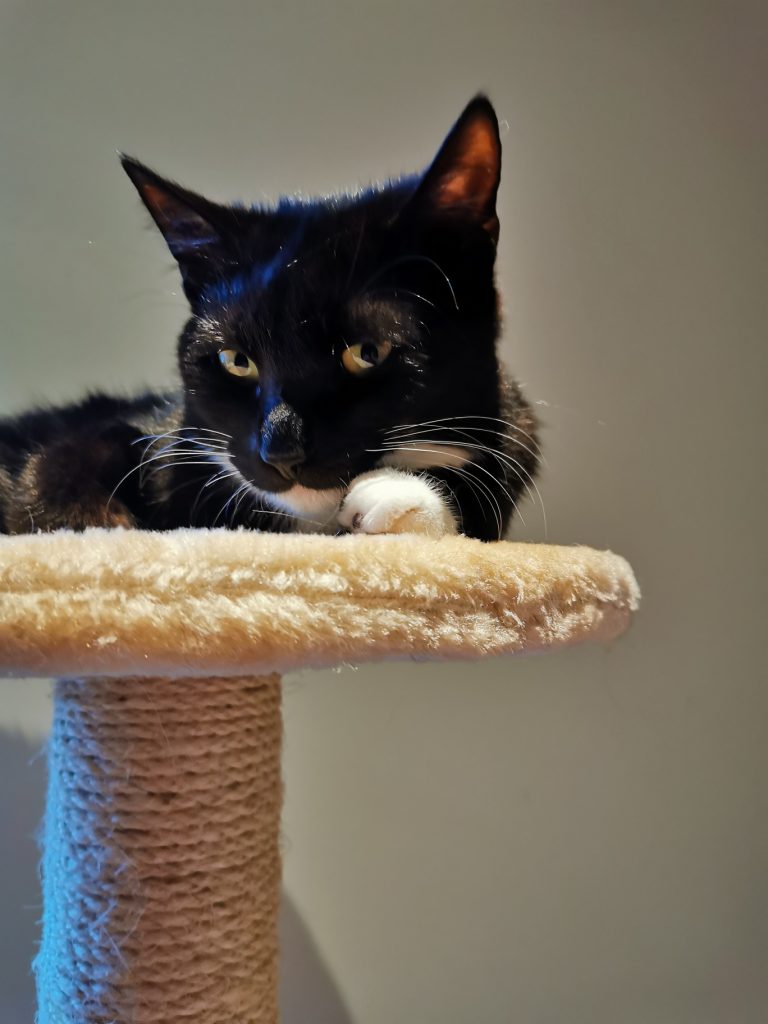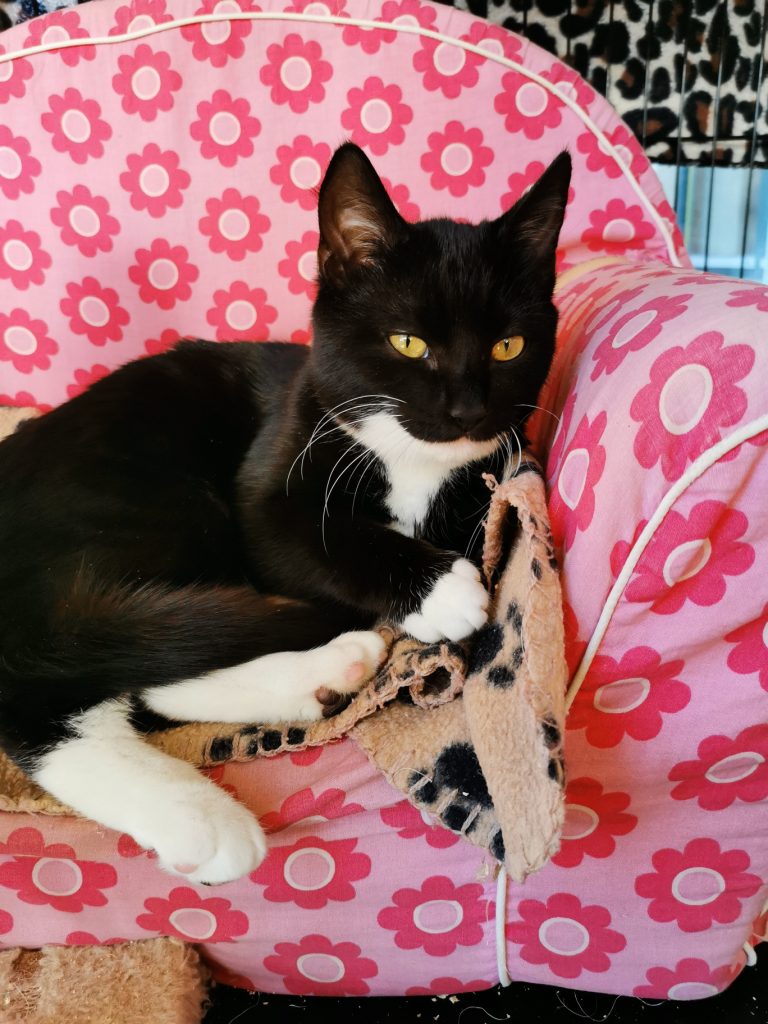 Meet Felix!
Felix is an independent, 8 year old neutered male cat who really enjoys his food. A little too much though so he's on a diet to help drop the lock-down weight. His interest in food makes for the perfect trick-teaching environment and he has nearly mastered the 'sit' command!
Felix is quite a vocal cat and he becomes very chatty while his wet food is being dished out at mealtimes. Felix likes routine, particularly a mid day brushing at his fosterers desk while she is trying to work!
While he does like a good brushing, he also appreciates his space and will move to a different room if he needs alone time.
Before coming to Cats Aid Felix was previously an indoor/outdoor cat and tends to get bored in a completely indoor environment so a home with a safe outdoor environment is preferable.
Felix has spondylosis (bone spurs) in his mid spine and takes daily inflammation and pain relief to keep him happy and jumping!
If you are interested in offering Felix a good home please get in touch today.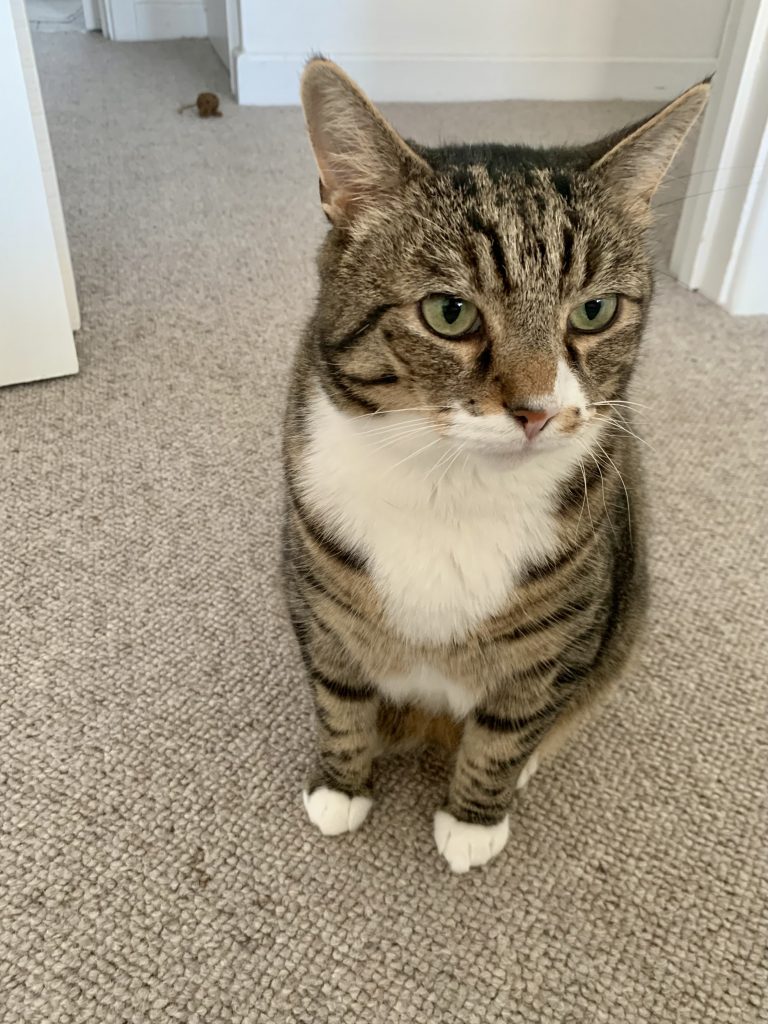 Meet Lisa! (Booked)
In my previous life I was a young outdoor feral cat desperate for a home during the snowstorm of March 2018. Thankfully I was rescued by Cats Aid and brought in out of the cold and wet weather and fed.
Since then, I've been slowly getting used to humans. My foster parents are amazed at how far I've come! I like to be near them and I'm happy to sit on their laps and be petted while I'm eating my wet food.
I live with 3 other cats in my foster home. They have really helped me come out of my shell and get back to playing again. In fact my foster mother thinks I am reliving my kitten years all over again!
I am neutered and vaccinated so if you feel you have the right home for me please get in touch today and we will see if it will be possible to set up a virtual home check.
Meet Rosie!
---
Rosie is approx 4 years old. She has been spayed and vaccinated and is in good health. Rosie's ideal home would be one where she can be an only cat and where she can eventually have outdoor access.
She is affectionate and will make a great pet. She is a very sweet cat, her foster mammy says that she is very friendly and loves sitting in the conservatory bird watching!
Please call us  and leave your details and we will get back to you asap.
We are endeavoring to carry out home checks via Whats App so please bear with us as the process has slowed us down a little.