Meet Bobby! (Homed)
Bobby is the latest addition to the Cats Aid clan. He is a gorgeous six month old male kitten. Soon he will be fully vaccinated and neutered and will be ready for his new home towards the end of March.
His foster mammy says that he is full of mischief and fun but he can be a bit timid before he really gets to know you. Bobby loves his grub and is a great eater, he likes both wet and dry food. He has not yet been exposed to small people or dogs so on this basis we are looking for an all adult home preferably with experienced cat owners.
Once Bobby gets to know you he is very playful and lovable. He also loves a cuddle. Typical for his age Bobby has loads of energy so will need a new owner who will have lots of time to play games with him and supply him with loads of nice toys.
If you think you have the right home for Bobby please get in touch with Cats Aid today and we can set up a virtual home check with you.
Meet Myles & Penny! (Homed)
Myles and Penny are two gorgeous kittens aged around five months. They are fully vaccinated, spayed/neutered and ready to go! Their foster family describe them as the friendliest kittens they have had. This pair don't mind being picked up and will sit on your lap and play with you for hours! They came to Cats Aid together and we are looking to home them as a pair.
Currently they have sensitive stomachs and are on Royal Canin Sensitivity food which can cost around 30-40Eur per month.
Myles is grey and white and can come across as being a bit anxious. He is very dependent on humans and needs attention. His favourite thing in the world is getting attention from his foster parents, sitting on their lap and snoozing for hours. He is very very affectionate and will give all the kisses and cuddles you could ever want from a kitten. Myles likes to play with Penny and will spend a good time trying to figure out various cat puzzle games.
Penny is the lovely tortie. Fun, easy-going, carefree, playful, little miss independent. She will happily go off and entertain herself, will play with toys for hours and periodically come for cuddles and nap in your lap.
The two are perfect for a family where someone will be home most of the time. Myles needs a bit more attention than Penny and a home that is understanding about his attachment to humans.
If you are interested in giving this lively, cuddly pair a home please contact Cats Aid for more information or to request a virtual home check.
Meet Kiki! (Homed)
KiKi is one and a half years old. She is a gorgeous friendly tabby and white cat who was surrendered to Cats Aid due to no fault of her own.
Kiki is a slight female with a vocal personality and loves the company of her own human when she settles in. Kiki is a very clever kitty and is doing her best to master the opening of doors.
She is a well traveled cat and will settle in a forever home very quickly. She has never been with a dog and is good with some cats. Kiki has a small appetite and only eats dry food.
Kiki is all set for her new home, she is super friendly and is neutered and vaccinated.
Please get in touch today if you can offer this little beauty a forever home. Due to the current Covid restrictions we are limited to doing our home checks only via Whats app so please bear with us.
Meet Jasmine & Jasper!(Homed)
Jasmine is the sister of Jasper and they are both almost two years old. Jasmine is a black and white cat.
We are looking to home Jasmine with her brother Jasper as they rely on each other 100%. Jasmine is lacking a bit of confidence so we are looking for someone who will give her lots of TLC and time to shine.
Jasmine is very sweet and polite young female kitty with the silkiest coat. She loves cuddles from foster parents and to hang out on the couch with them.
Jasper is the brother of Jasmine and they are both almost two years old. Jasper is a large tabby and white cat.
We are looking to home Jasper with his sister Jasmine as they rely on each other 100%. Jasper is a very friendly young male kitty, he has grown in confidence! He loves to watch birds out the window and play with the other foster cats in his home. He also loves a cuddle and most of all he loves food. Jasper needs someone who will give him lots of TLC and let him watch you cook!
Both Jasper and Jasmine were rescued by Cats Aid which was a little stressful for them so they are looking for the right person to help them regain their trust in humans.
Both are neutered and are really good eaters, their foster mammy says that they both love a slice of ham as a treat!
If you can give this fab pair a forever home please get in touch today.
Meet Benny! (Homed)
Hi, there, My name is Benny. I was rescued with my two siblings last October. I was the most timid of us and it took me longer to accept my foster Mom. My brothers found a home, now it's my turn.
I love to play with toys and to climb, then when I am tired I love to curl up on a comfortable lap for a cuddle. I help my foster mom with her computer work, but I don't like when she reads; I head butt the book.
I am litter trained, neutered and vaccinated. I get on OK with other cats but I haven't had experience of dogs. My ideal home would be a quiet one, with no young children, where I could have outdoor access after the settling-in period. My bags are packed and I am ready for my new home; could that be with you?
Please get in touch today and we can set up a Whats app home check.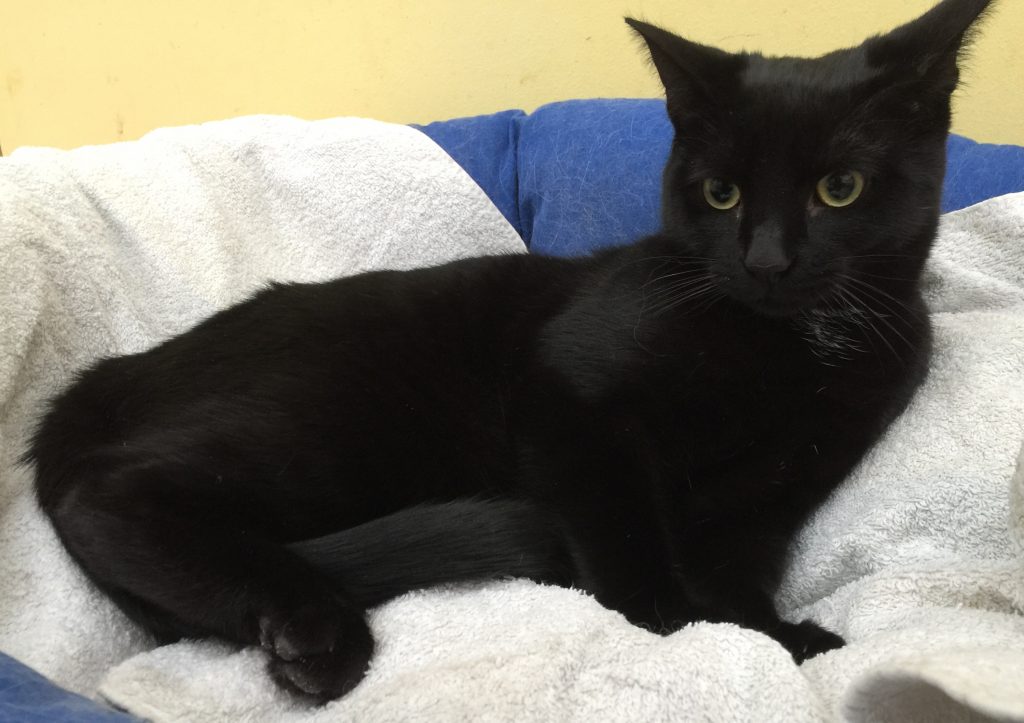 Meet Charlotte! (Homed)
A natural beauty and a witty conversationalist, Charlotte is an affectionate, energetic and very social long haired tabby. At only 2 years old, Charlotte has lived a full and exciting life, blessing the world with a gorgeous litter of kittens while living rough in a man's gardens.
Since being taken in by her foster parents via Cats Aid, Charlotte has made clear that she much prefers the comforts of apartment living and single child (animal) spoils, which include many toys to play with and loads of affection from her humans.
A typical day for Charlotte would include a playful morning, where she happily chases her toys – she is great at entertaining herself but much prefers when her foster parents join in on the fun – followed by some much needed napping in her cat bed. She is usually recharged and ready for another round of playtime in the evening.
Charlotte loves all sorts of affection, but her favorite is when you scratch her around her face and chin. She also does well with being picked up, but you will have to earn that privilege.
Charlotte has been spayed, vaccinated and wormed, and has been declared in great health by the vet at last visit. She has her bags all packed and ready for her new home!
Here is some more info from her foster mother –
| | |
| --- | --- |
| Cat basic info | 2 years old Female, Tabby, Domestic Long-Haired, |
| Been to the vets for | A full health check, vaccinations, neutering, worming – Little Charlotte is in great health. Has had a litter of kittens recently. |
| Cat Likes | Charlotte loves to play with all sorts of toys – She has a bird on an elasticized string that we hang on the door that keeps her entertained for hours. She has various little toys that she loves chasing and leaping high into the air to capture when you throw them for her. Loves napping on soft surfaces. She is very affectionate – loves to get scratches on her head, chin and around the face. Loves being pet. She is also quite a conversationalist – meows, chirps, and purrs during most social interactions with people – especially while being pet. |
| Cat Dislikes | Doesn't appreciate sudden and surprising movements. Doesn't like being approached suddenly. Fire alarms and vacuum cleaners bother her. |
| What type of things was the cat exposed to in foster | Charlotte is very comfortable with apartment living – accustomed to hearing dogs barking as well as other kitchen appliances – tolerates them fine. Household consists of a 1 bedroom apartment, 2 adults, no children, or animals. |
| Other cats | We are unsure how she tolerates other cats or animals as she has not been exposed in this foster environment. |
| Type of home needed | Well suited for an indoor only home |
| Diet | Cat likes poultry mix wet food (whiskas), but eats primarily turkey dry food, appreciates poultry-based treats |
| Grooming | Charlotte does not require brushing but definitely enjoys the sensation |
Meet The 3 Amigo Kittens: Cinders, Claus & Charlie! (Booked)
These 3 amigos are now all ready for their forever homes. They are all siblings and are aged approximately 11 weeks. They are 2 males and 1 female and are super friendly kittens each with their own personality.
Cinders is the only female and she is a cheeky confident kitten that gets up to mischief . Claus is the larger of the males that is super friendly and loves a cuddle whereas Charlie is a little more reserved but once he gets to know you all he wants is to be on your lap as he loves attention.
The three of them all love to play with ball and feathers.
They are all great eaters and all like both wet and dry food. They will be fully vaccinated and ready for their new homes by mid January.
If you think you can offer either a home to a pair of them or individually please get in touch. Please bear with us as we are currently doing our home checks via Whats App.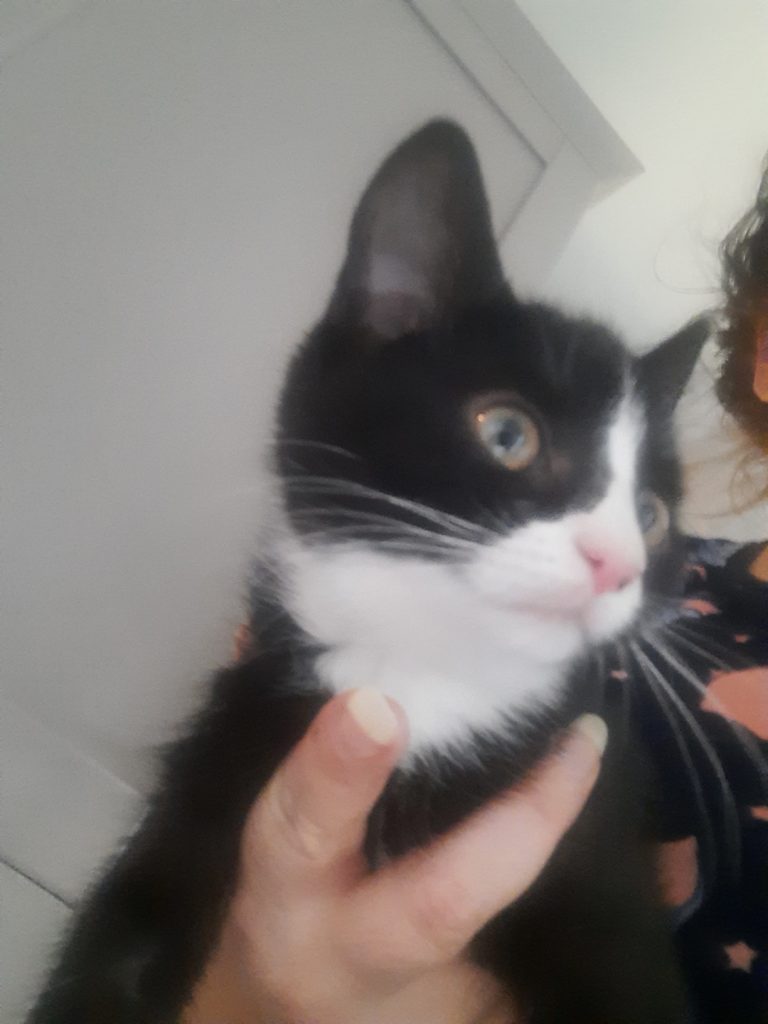 Meet Josh! (Homed)
Hi I'm Josh, a three year old male ginger cat. I am friendly, curious and super agile. I'm currently staying indoors with my foster family.
I hope to find a forever home where eventually I can spend some time outdoors. I'm not very happy about sitting on peoples laps but I like to be part of whatever is going on.
After I've worn myself out playing you can find me sitting next to my foster dad's feet, underneath the coffee table or on the stairs. Sometimes I even sit at the kitchen table near my foster Mom when she is having a coffee break (rest assured I stay on the chair never on the table).
My preference is to have a home where there are no other cats or dogs so I can get all of the attention.
I am vaccinated and neutered and my bags are all packed and as you can see from my photos I am very good looking!
Please consider me for adoption and if you do then the lovely people at Cats Aid will do a virtual home check via WhatsApp.
Meet Billy and Beau! (BOOKED)
We are 15-week-old brothers, rescued a few months ago. After a nervous start we are now very relaxed with our foster mum. We help her when she is working on her computer and we act as paper-shredders, then we love to cuddle while she watches TV. We have had our first vaccination and vet check; we are litter-trained; we keep ourselves very clean and we love our food.
Billy is a tuxedo with an exceptionally fine coat; always suitably dressed for formal occasions as you can see in his photo below he is very photogenic
Beau is a handsome tabby with lovely eyes. Here he is posing for the photographer –
We are looking for a home without young children. Ideally we would like to home them together, but they can be separated for the right home.
Please get in touch with Cats Aid today if you can offer us a good home. Please bear with us though as we are doing all of our home checks via Whats App.
Meet Orla! (Booked)
This lovely little gal is Orla and she is just around a year old. She is very energetic and absolutely loves to play. She is especially fond of her feather waggler, which she can chase happily FOR HOURS. Orla is extremely social – her preference is to snooze or lounge in close proximity to the humans that care for her.
She is a very chatty little kitty and takes every occasion to engage with her foster mom and dad. In the evenings, Orla loves to wind down with her fosterers by hopping up on the couch or on the bed to get some nice pets and scratches. Orla is very affectionate and will purr happily when you pet her but prefers not to be picked up.
Orla is very curious and highly adaptable. She is a little bit shy at first, but leaps out of her shell as soon as she realizes she's safe to play.
Orla is the only animal in her foster home so we are not sure about her interaction with other cats or animal which she has never been exposed to. Sometimes she can be quick to scratch if she is no longer interested in being petted or is going through a bout of hyperactivity from playing.
If you are interested in adopting this little gal please get in touch today and we will endeavour to do a virtual home check using Whats App.