Garfield's Story!
My name is Garfield and I am all of four years old. When I came into the care of Cats Aid I had a severe skin condition which the vet thought may have been as the result of living in a stressful environment. My skin was irritated to the point where it was really uncomfortable. It felt hot and moist which resulted in constant bacterial infections. I would lick my skin to try to ease the irritation making it much worse.
I am happy to report that I am now feeling much better but it has taken two years to get it under control with the help of TLC and medication. Cats Aid pay for all my veterinary needs. My current foster parents are keeping me long term as they have fallen in love with my super personality plus we are afraid that a move may upset my health.
Please consider sponsoring me. The money will go towards my ongoing veterinary bills as I am currently living in a loving foster home.
JULY 2021 UPDATE:
Thank you to all of you who sponsored me since this page was set up. Your sponsorship has helped Cats Aid to pay for my vet visits and medications. I'm doing much better now, check out the pictures of my belly below. The tablets I am on help to keep my skin condition under control. My Foster mam says it all thanks to the kind people who sponsored me and help make this happen. Garfield xx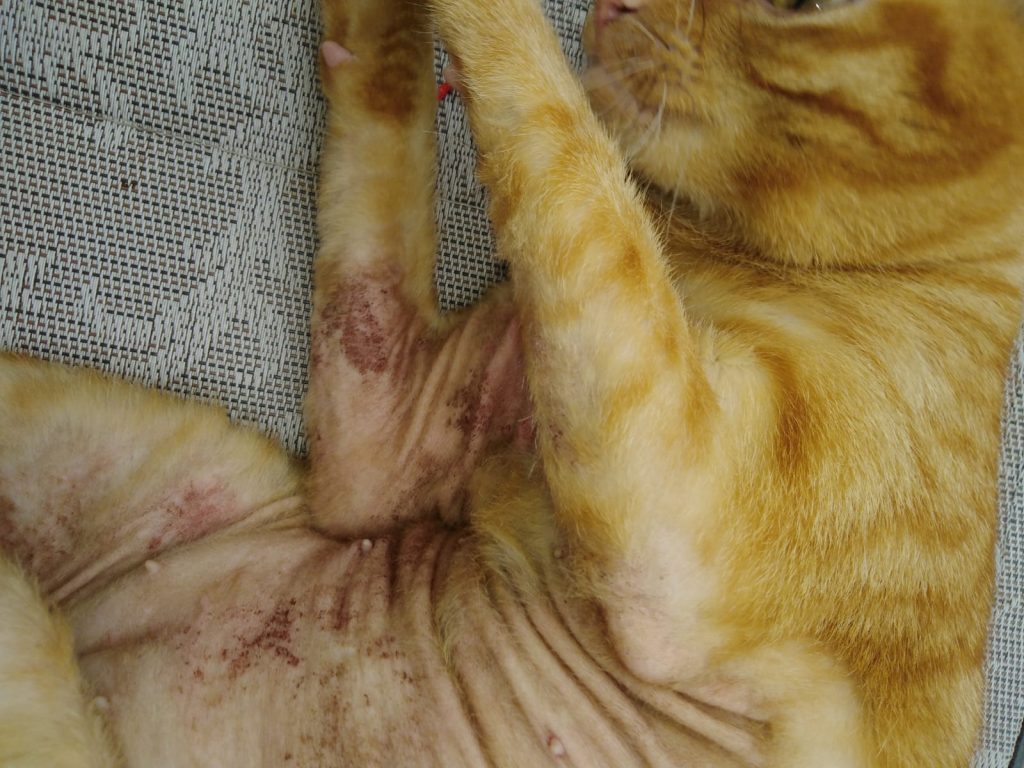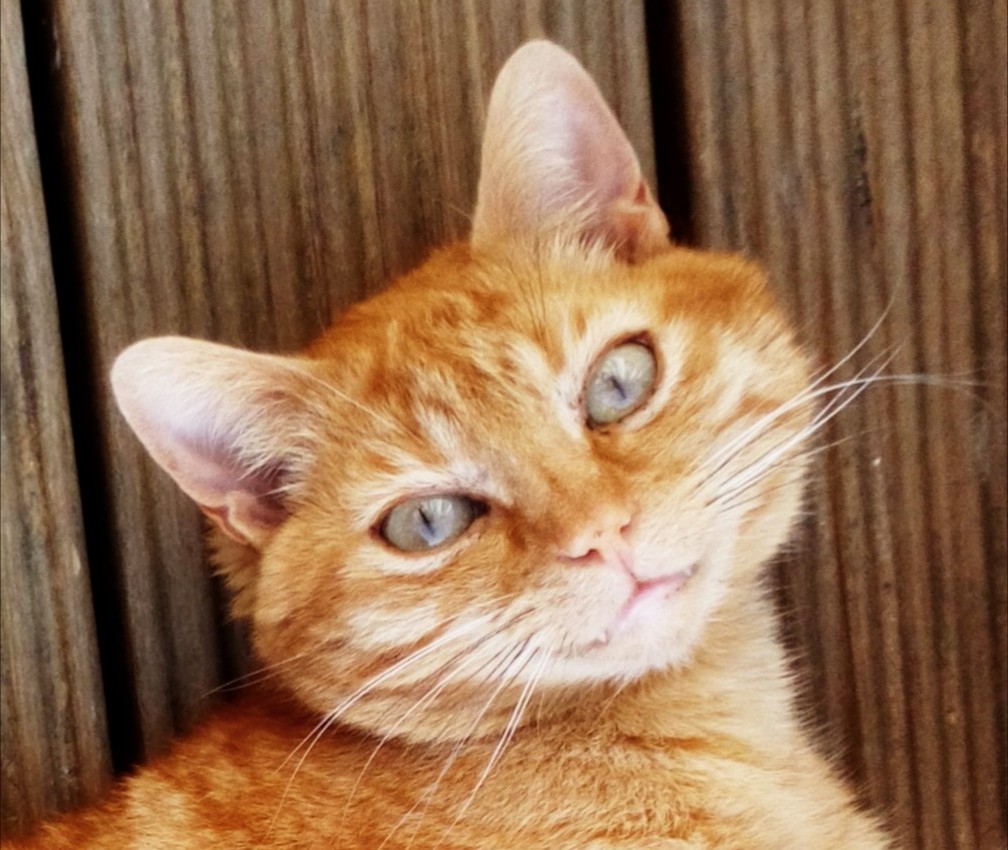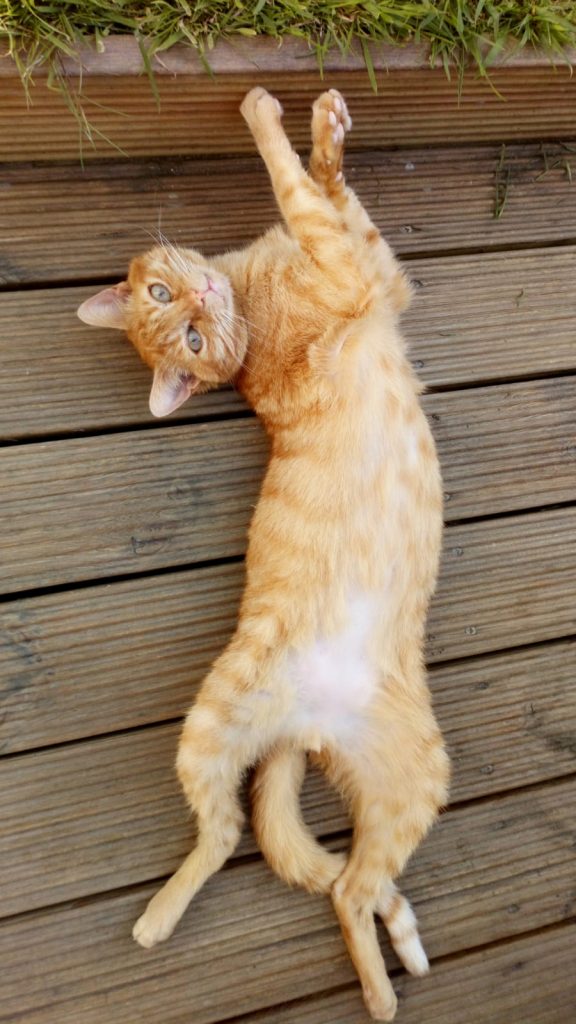 Bessy's Story!
Hi there my name is Bessy and I am a six year old female cat with beautiful beige flecks throughout my dark chocolate colored coat. When I came in to the Cats Aid Cattery I didn't really like the other cats in the cattery so the Cattery Moma decided to give me a whole unit to myself. This was glorious. I could sleep where I wanted, eat when I wanted and play with all my own toys and never have to share them!
As the weeks went by my behavior improved, the nipping and swiping decreased and the Cattery Moma said I was ready to go into one of the experienced foster mammies homes.
So I went into a foster home in mid January 2021 and I am happy to report that I am doing really well.
If you pick me to sponsor this will contribute to some new toys to stimulate me to enhance my social skills when it comes to humans.
Also as I am a mature cat it will go towards Cat's Aid being able to provide annual health checks, booster vaccinations, worming and flea treatments. Please consider me for sponsorship!
Bessy xx
Donald's Story!
Hi there, my name is Donald and I am the latest cat to join the Cats Aid Cattery. I got my name after being found and rescued by Cats Aid outside a McDonalds restaurant in December 2020. The weather was really awful at the time and I was living rough in a carpark. As there were lots of cars around me I was delighted to be rescued and I am safe and warm ever since.
Cats Aid brought me straight to their vet who checked me over and booked me in to be neutered. They gave me a clean bill of health thankfully. Soon I will be fully vaccinated and wormed again in order to make sure I stay healthy so I can secure a suitable foster home.
It's early days still but I am not too sure about humans yet. I am quite scared at the moment. On the bright side I am making friends with the other cats who I share the cattery with. I am not too sure about my carer mammy yet either but she does give me good food and has the heat on 24/7 for which I am very grateful for. I also feel blessed and full of hope that my days of living rough are all behind me.
Eventually I would love an indoor/outdoor home with an owner who will look after me and understand that I need to learn to trust all over again.
Also as I am a mature cat if you choose to sponsor me, this money will go towards Cat's Aid being able to provide me with annual health checks, booster vaccinations, worming and flea treatments.
Please consider me for sponsorship!
Callie's Story!
Hi there, my name is Callie and I am aged 15 years old. I was taken in with all my pals from one of the elderly fosterer's home after she became ill. I am quite shy and I very wary of humans but I love snuggling in my big comfy bed on top of an open crate.
I have a respiratory problem which causes me a bit of bother every two months. So I get very congested and sneeze a lot. I go to the vets when this happens to get antibiotics and steroids. Within a day this eases my nasal congestion for two months, then I have to go back to the vets. This can be a bit stressful, however the vets make it as easy as they can for me.
I love my recovery moose food and my dried gastrointestinal kibble as I had dental and mouth issues in the past so I had to get all of my teeth removed.
After all that I still have a new admirer who recently joined the cattery, his name is Donald and we snuggle up together. He seems to have taken a shine to me, watch this space!
Sponsoring me will help Cats Aid cover my ongoing veterinary needs and maybe contribute towards a new snug bed which may accommodate myself and Donald!
Lots of love
Callie xx
Justin's Story!
Hi there, my name is Justin and I am an all black male adult with a gorgeous coat. I was rescued by Cats Aid in January of 2017 as a tiny kitten so I am almost 4.My sister Penny also lives in the cattery with me. I am shy with humans but I am very soft and would never swipe or bite so I tend to run away if someone comes to pet me. In the cattery I get along fine with all the cats but my new pal is Donald.
Donald and I are slowly being introduced through the mesh internal cattery door where we can see each other and I can rub my body up and down flirting with Donald and hoping to grab his attention. So far so good – Donald sits there and looks over at me, so I am hoping over time that we will become the best of mates.
My cattery Moma feels that I am ready to go into foster as soon as an experienced foster becomes available. This will help me to gain more confidence and hopefully result in securing me a permanent loving home.
Sponsoring me will greatly contribute towards some new toys and a nice new cat tree to climb on.
Lots of love from Justin xx
Bernie's Story!
Bernie's Story
Hi, I am Bernie. I am a very good looking seven-year-old tabby and white cat. I was found in Dublin City Centre with a litter of four lovely kittens in a very unsafe situation.
When Cats Aid got the call about us they arranged to have us all rescued and taken in to their care. My kittens all found loving homes, but as I was very frightened I have been staying in the Cats Aid cattery ever since.
Cats Aid is looking after me really well, but sometimes I need to see the vet for general health care. My carers say that I have a lovely personality, but I am still afraid around humans. My best friend in the cattery is Hugo and we love cuddling together. Here at Cats Aid they all love me very much.
Please consider me for sponsorship!
Lots of love from Bernie xx
Kyle's Story!
Hi, I am Kyle, a handsome black and white cat with beautiful golden eyes. When I was just seven months old, I was spotted with an injured tail and Cats Aid rescued me from living rough on the streets. I needed an emergency operation to have my tail removed and now I have a short stumpy tail which wags when I walk and looks very cute.
I also had a bad lice infestation, but after six months of treatment my fur became clean and shiny again. I am now living in the Cats Aid cattery, where I have good food, clean bedding and lots of cat friends. I am still wary of humans because of my early experiences, but Cats Aid still love me dearly.
If you sponsor Kyle this will help with his veterinary care and make sure he never has to be lonely, sick or frightened again.
Penny's Story!
Hi there, my name is Penny I am a Tortie female and I am very pretty. I am an adult cat who was rescued by Cats Aid in January 2017 as a kitten so I am now four years old.
I am the sister of Justin who I really like. I am a little unsure of people and am not too fond of being handled so my carers at Cats Aid are working on gaining my trust. Cats Aid are working on securing a foster home for me.
I love to play feather duster games and I also love chasing the mop when the cattery is being cleaned.
I am a healthy cat with no real issues. If you could sponsor me it would mean new toys for me to play with. I go through a lot of toys as I enjoy dissecting everything!
Update
Saturday 19th of June 2021
During April 2021 Penny was moved into a foster home as we felt she was ready to move to the next stage in her progress. After 2 months with her foster family she has blossomed. Even though Penny is still shy she does love her cuddles in the morning and evening and likes cuddling in bed with her foster parents.
She is super playful and loves to run around chasing tinfoil balls around the flat (she shows no interest in the toy rat her fosterers got her, a cat of simple pleasures!) and looking out the window looking at birds and neighbourhood cats. She is a big fan of catnip and is quite the huntress, though the only prey around the flat are occasional flies so her fosterers occasionally let her watch bird videos for entertainment.
She loves her treats and demands the attention of her foster mum during the day by jumping up next to her desk or pawing at her chair.
Penny still is unsure of being picked up so we are doing training with her so that she can get use to this.
Penny has been attending the vet to investigate a slight cough and gulping she has developed and has her follow up appointment this week. We want to make sure nothing serious has developed we will keep you updated.
---
Hugo's Story!
Hugo's Story
My name is Hugo. I am an 8 year old black male cat. I was rescued by Cats' Aid when they received a call from a kind lady reporting that I was found badly injured in her back garden. When the Cats' Aid rescuer arrived to fetch me they discovered I had a severely injured back leg. The bone was exposed and was in urgent need of veterinary help. I was rushed to the vets but unfortunately they could not save the leg and it needed to be amputated. As you can imagine, this was a very traumatic experience and I was very frightened because it was a huge operation. Last year I developed bladder stones and now have been put on a special diet of urinary food.
JUNE 2021 UPDATE – After three years in the Cats Aid cattery, I was moved to a foster home in May 2021. For the first couple weeks I was very shy but I've come out of my shell a lot since then and I am now eating all my food, spending a lot of time around my foster parents and getting to know the other cats in the home! I am still a little nervous, but very friendly and inquisitive and I am building up my confidence so I can find a forever home. I get on with the other cats very well and am enjoying sitting with them on the cat tree. My foster parents are impressed at how high I can jump with only three legs!
By sponsoring me you will greatly contribute towards the costs of my vet visits and medications. Plus the lovely people at Cats Aid will provide you with a certificate. You can see my latest portrait below! plus a little video of me thoroughly enjoying being petted.
Lots of love Hugo xx
Abbey's Story!
Abbey's Story
Hi my name is Abbey. I am a 6 year old tabby female cat. I was rescued by Cats' Aid when they received a call that I was wandering around a residential area. The residents were concerned for me as I had no tail, I looked underweight and was looking for food from them. I was very afraid of humans but was so hungry I needed someone to feed me. When the Cats' Aid rescuer came they discovered that my tail was fine that it was just a bob tail which turned out to be possibly congenital but because no one owned me and I was all alone they took me in.
Last year I took a little turn and was very dizzy, wobbly and could not walk very well. The vet said it could have been a little stroke that I had taken. So with healthcare and time I came around and even though I can be a little wobbly I am feeling much better.
I am now with Cats' Aid for 5 years and the cattery is my home. I have a safe place to rest and I now like getting brushed and petted and I am nearly ready to try a foster home to get me ready for maybe a chance to get my own forever home.
By sponsoring me this will ensure that should I take another turn all of my veterinary care will be covered.
Abbey xx