Lucky's Story!
Meet Lucky. She is a beautiful little tuxedo female cat. She came to Catsaid after her owner was no longer in a position to look after her. Lucky is eight years old and the change in her circumstances caused her some stressful times.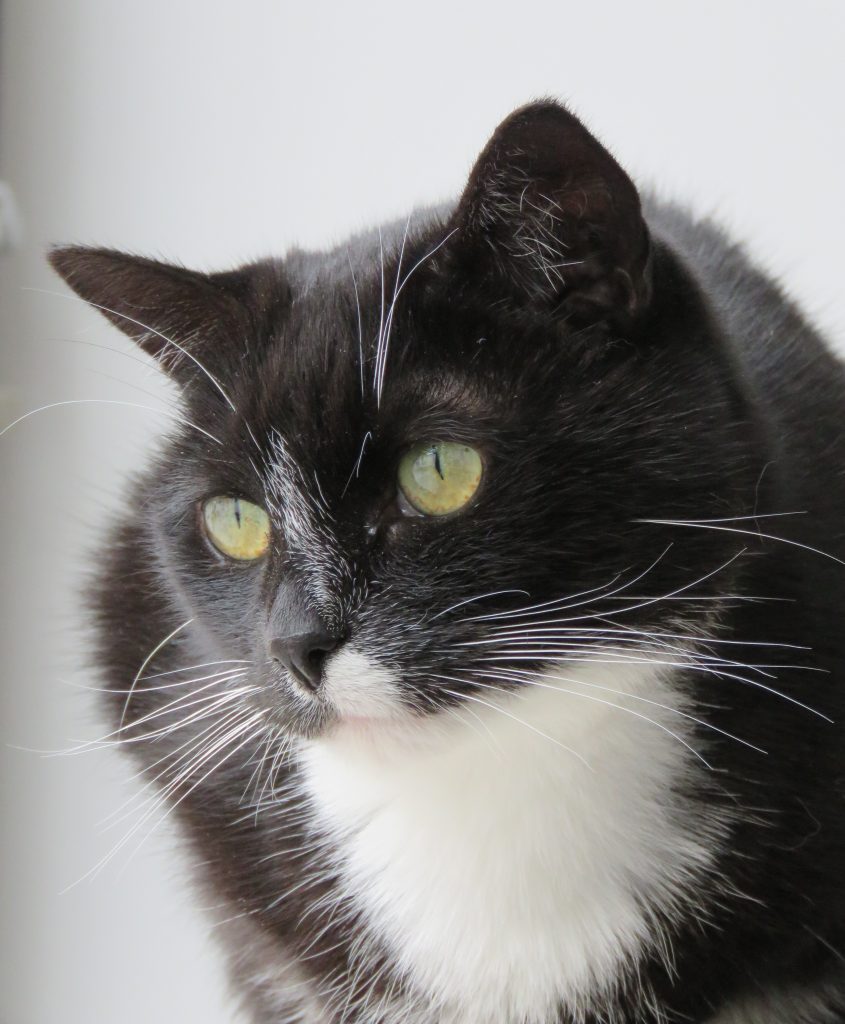 She has recently been placed in her foster home, where she has begun to settle in.  While she is making progress she will need time to adjust to her new circumstances, before she will be ready to be placed for permanent homing.
Please consider sponsoring Lucky, we believe that some day soon she will be ready for a forever home.

Mr Fluff's Story!
Hi I'm Mr Fluff. I was found living outside and in very bad shape. I had cuts all over my head, a damaged ear, my fur was thin and patchy and I had a chronic eye condition. I was taken in by a local vet before being taken in by Cat's Aid back in May 2021.
I did well with my foster family. Slowly my wounds started to heal and my fur started to improve. Unfortunately after a few weeks I started to disimprove again and was diagnosed with diabetes. This meant that my foster family had to put me on a special diet and an insulin injection twice a day and well as taking me to the vet for regular blood tests.
I was always very good for getting my injections somehow, I think I knew that it made me feel better.
After a number of months with my insulin dose increasing I finally stabilized and then I started to improve and needed less and less insulin.
My foster mom now calls me the miracle cat as I not longer need insulin at all!
I'm male and about 14 years old. I am friendly and love hanging out with my foster family. I give everyone a rub on their ankles first thing in the morning. I still have my eye condition and one ear that bothers me. My foster mom cleans my eyes and ears each morning. I pretend I don't like it but I really do love the attention. Being a long-haired cat I spend a lot of my time grooming myself. Sometimes I can't reach everywhere so once again my foster mom comes to the rescue.
Please consider me if you are looking to sponsor a cat from Cats Aid.
Lots of love
Mr Fluff
Sofi's Story!
Hi, I'm Sofi! I'm a small tuxedo cat with white socks, aged around two years old. I was rescued from a colony in Maynooth where I had been living outside an apartment block. People scare me so I avoided them for as long as I could. I wasn't neutered so I soon had two kittens before I was finally trapped by Cats Aid and brought to a safe place indoors.
I'm still very nervous around people and I will hiss when they get close to me, but I'm really a sweetheart and a gentle soul. I'm starting to trust my foster parents and take rubs and scritches from them, but I will need a lot of time before I can fully relax and adjust to life as a family pet.
Your sponsorship would help my foster parents look after my health while they work to get me ready for adoption. Thank you for supporting me!
Love and miaows,
Sofi xx
Zoro's Story!
This is the gorgeous Zoro who is approximately 13 years of age. We are not 100% sure of his exact age but he is definitely a senior cat.
Cats Aid got a call about Zoro in September from Dublin City Council, they had found him wandering around a complex alone, he was hungry and confused. He looked like he had been abandoned and seemed to be living rough. We didn't think twice about agreeing to take him in.
Whenever a newly abandoned cat comes into our care they are immediately accessed by a vet. With Zoro a heart murmur was detected so he was sedated and given a heart scan. The result of this heart scan was not good news. His blood had clotted so he is now on aspirin. The hope is that this will break up the clots and ease the pressure on his heart.
If all goes well over the next six months he will be due another scan where hopefully an improvement will be seen.
He is currently in foster care with some lovely student vets who are taking excellent care of him by monitoring his health. An improvement has already been seen. We have our fingers and toes crossed for Zoro.
Any monies raised through the sponsorship of Zoro will go towards his ongoing medical needs.
Garfield's Story!
My name is Garfield and I am all of four years old. When I came into the care of Cats Aid I had a severe skin condition which the vet thought may have been as the result of living in a stressful environment. My skin was irritated to the point where it was really uncomfortable. It felt hot and moist which resulted in constant bacterial infections. I would lick my skin to try to ease the irritation making it much worse.
I am happy to report that I am now feeling much better but it has taken two years to get it under control with the help of TLC and medication. Cats Aid pay for all my veterinary needs. My current foster parents are keeping me long term as they have fallen in love with my super personality plus we are afraid that a move may upset my health.
Please consider sponsoring me. The money will go towards my ongoing veterinary bills as I am currently living in a loving foster home.
JULY 2021 UPDATE:
Thank you to all of you who sponsored me since this page was set up. Your sponsorship has helped Cats Aid to pay for my vet visits and medications. I'm doing much better now, check out the pictures of my belly below. The tablets I am on help to keep my skin condition under control. My Foster mam says it all thanks to the kind people who sponsored me and help make this happen. Garfield xx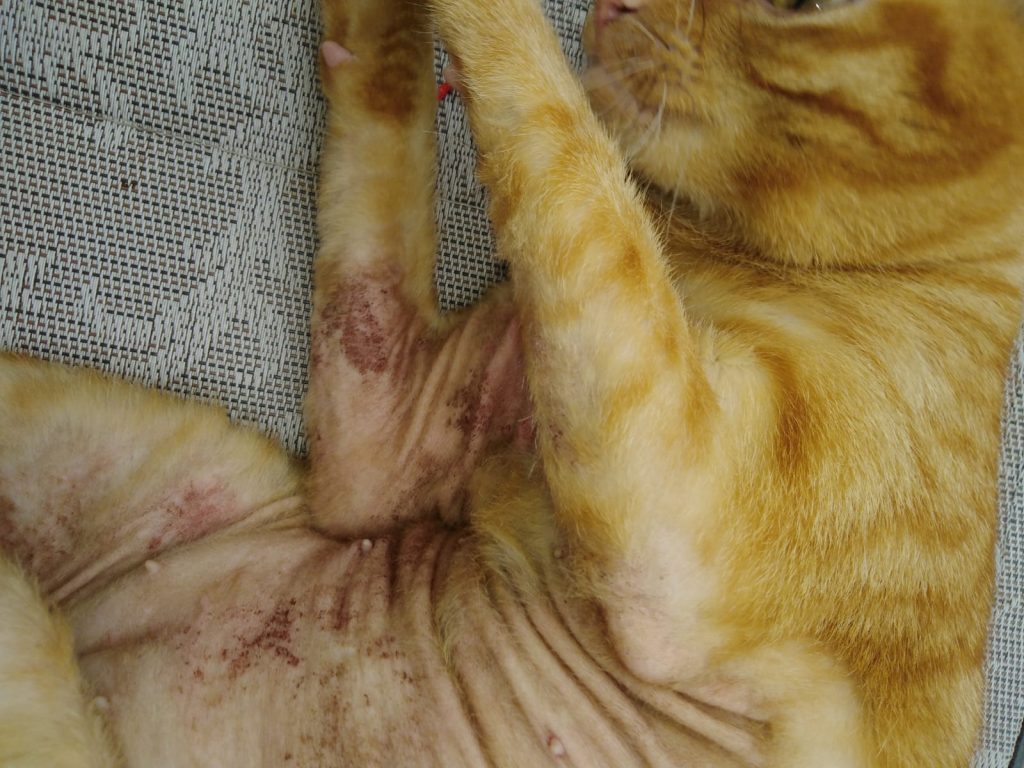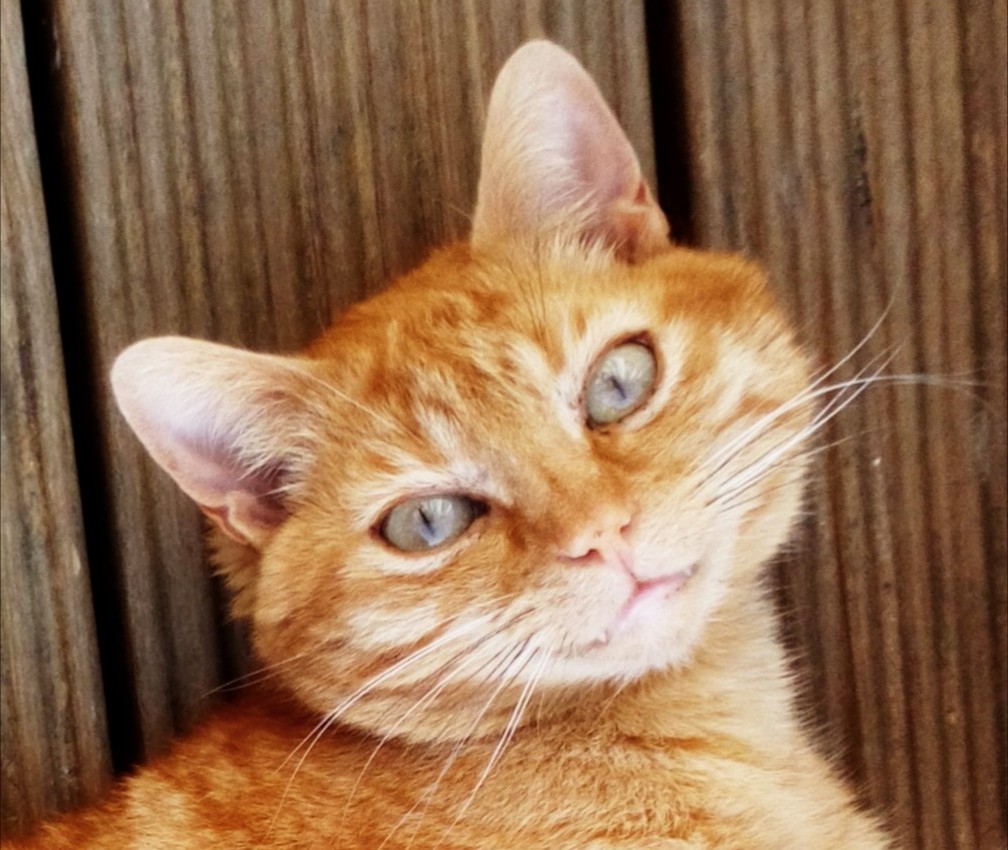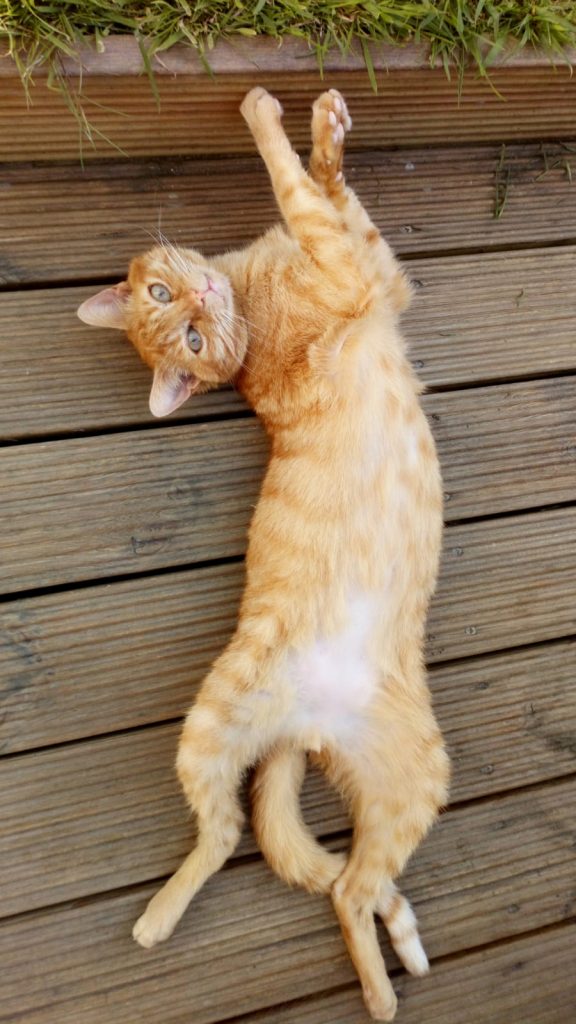 Bessy's Story!
Hi there my name is Bessy and I am a six year old female cat with beautiful beige flecks throughout my dark chocolate colored coat. When I came in to the Cats Aid Cattery I didn't really like the other cats in the cattery so the Cattery Moma decided to give me a whole unit to myself. This was glorious. I could sleep where I wanted, eat when I wanted and play with all my own toys and never have to share them!
As the weeks went by my behavior improved, the nipping and swiping decreased and the Cattery Moma said I was ready to go into one of the experienced foster mammies homes.
So I went into a foster home in mid January 2021 and I am happy to report that I am doing really well.
If you pick me to sponsor this will contribute to some new toys to stimulate me to enhance my social skills when it comes to humans.
Also as I am a mature cat it will go towards Cat's Aid being able to provide annual health checks, booster vaccinations, worming and flea treatments. Please consider me for sponsorship!
Bessy xx
Donald's Story!
Hi there, my name is Donald and I am the latest cat to join the Cats Aid Cattery. I got my name after being found and rescued by Cats Aid outside a McDonalds restaurant in December 2020. The weather was really awful at the time and I was living rough in a carpark. As there were lots of cars around me I was delighted to be rescued and I am safe and warm ever since.
Cats Aid brought me straight to their vet who checked me over and booked me in to be neutered. They gave me a clean bill of health thankfully. Soon I will be fully vaccinated and wormed again in order to make sure I stay healthy so I can secure a suitable foster home.
It's early days still but I am not too sure about humans yet. I am quite scared at the moment. On the bright side I am making friends with the other cats who I share the cattery with. I am not too sure about my carer mammy yet either but she does give me good food and has the heat on 24/7 for which I am very grateful for. I also feel blessed and full of hope that my days of living rough are all behind me.
Eventually I would love an indoor/outdoor home with an owner who will look after me and understand that I need to learn to trust all over again.
Also as I am a mature cat if you choose to sponsor me, this money will go towards Cat's Aid being able to provide me with annual health checks, booster vaccinations, worming and flea treatments.
Please consider me for sponsorship!
Callie's Story!
Hi there, my name is Callie and I am aged 15 years old. I was taken in with all my pals from one of the elderly fosterer's home after she became ill. I am quite shy and I very wary of humans but I love snuggling in my big comfy bed on top of an open crate.
I have a respiratory problem which causes me a bit of bother every two months. So I get very congested and sneeze a lot. I go to the vets when this happens to get antibiotics and steroids. Within a day this eases my nasal congestion for two months, then I have to go back to the vets. This can be a bit stressful, however the vets make it as easy as they can for me.
I love my recovery moose food and my dried gastrointestinal kibble as I had dental and mouth issues in the past so I had to get all of my teeth removed.
After all that I still have a new admirer who recently joined the cattery, his name is Donald and we snuggle up together. He seems to have taken a shine to me, watch this space!
Sponsoring me will help Cats Aid cover my ongoing veterinary needs and maybe contribute towards a new snug bed which may accommodate myself and Donald!
Lots of love
Callie xx
Justin's Story!
Hi there, my name is Justin and I am an all black male adult with a gorgeous coat. I was rescued by Cats Aid in January of 2017 as a tiny kitten so I am almost 4.My sister Penny also lives in the cattery with me. I am shy with humans but I am very soft and would never swipe or bite so I tend to run away if someone comes to pet me. In the cattery I get along fine with all the cats but my new pal is Donald.
Donald and I are slowly being introduced through the mesh internal cattery door where we can see each other and I can rub my body up and down flirting with Donald and hoping to grab his attention. So far so good – Donald sits there and looks over at me, so I am hoping over time that we will become the best of mates.
My cattery Moma feels that I am ready to go into foster as soon as an experienced foster becomes available. This will help me to gain more confidence and hopefully result in securing me a permanent loving home.
Sponsoring me will greatly contribute towards some new toys and a nice new cat tree to climb on.
Lots of love from Justin xx
Bernie's Story!
Bernie's Story
Hi, I am Bernie. I am a very good looking seven-year-old tabby and white cat. I was found in Dublin City Centre with a litter of four lovely kittens in a very unsafe situation.
When Cats Aid got the call about us they arranged to have us all rescued and taken in to their care. My kittens all found loving homes, but as I was very frightened I have been staying in the Cats Aid cattery ever since.
Cats Aid is looking after me really well, but sometimes I need to see the vet for general health care. My carers say that I have a lovely personality, but I am still afraid around humans. My best friend in the cattery is Hugo and we love cuddling together. Here at Cats Aid they all love me very much.
Please consider me for sponsorship!
Lots of love from Bernie xx